Since my last post, there have been some exciting news around the high school and it wasn't the snow days. We knew it had to arrive eventually, but extending the year is never fun. Let's hope we have seen the last of the snow.
The Rhode Island Alliance for Arts Education recognized the K-12 Visual Arts Department, led by Mrs. Elizabeth Lind, with the 2016 Gift of Art distinction. As a result, EWG will have 9 works of art become part of the permanent "Gift of Art" collection at the University of Rhode Island Providence Campus. The recognition ceremony will take place May 19, 2016 at 7PM at the providence campus located at 80 Washington Street. What a great honor!!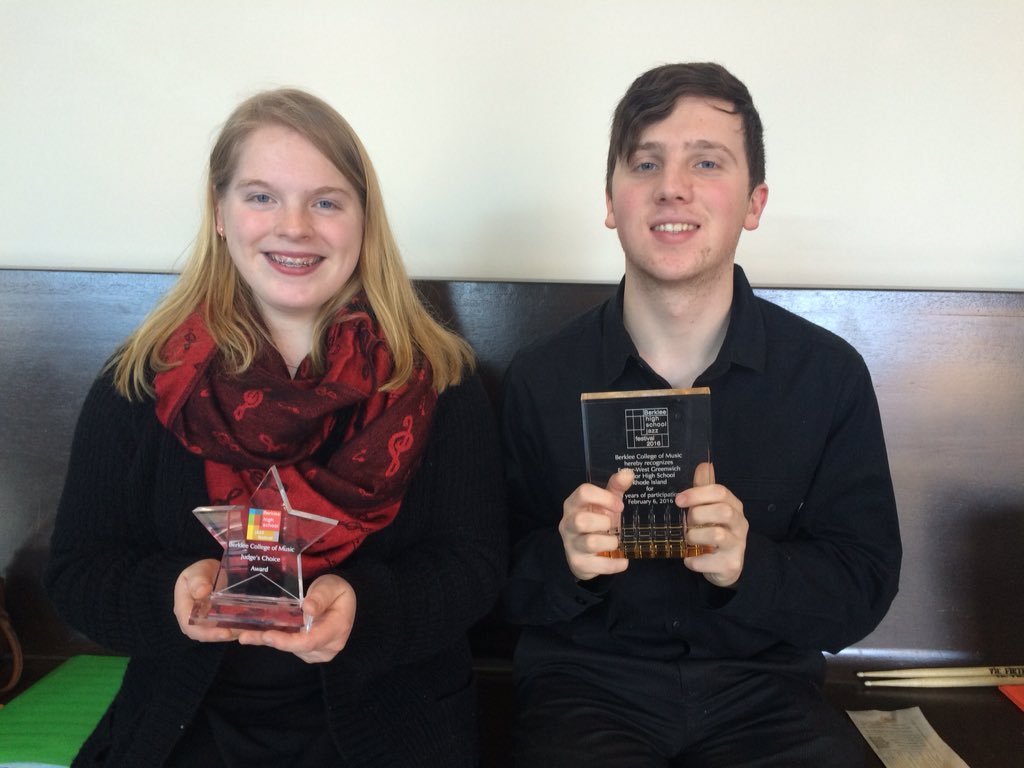 Samantha Lopes won the Outstanding Musician Award at the recent Berklee High School Jazz competition in Boston! Marcus Simonini accepted the 5 year award for EWG.
Our National Honor Society hosted another very successful blood drive to help those in need. This is just one of the volunteer activities the students do throughout the year to help others. I am sure their next project will be equally successful. Stay tuned!!
Enjoy the winter break!!